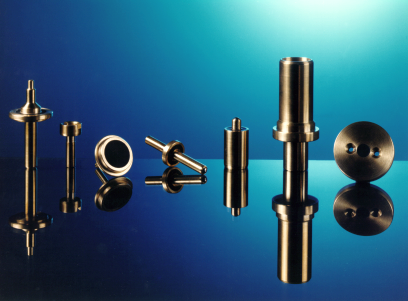 Since 1990-th TRANSCOM'S produces and supplies all the wagon-repairment and wagon-building factories in Bulgaria, and also multiple European companies, with high-quality spare parts, repairment sets and testing equipment for the air-brakes of the rolling stock.
The manufacturing range of TRANSCOM'S for the air brakes trend includes:
AIR LINES' FIXTURE
| | | |
| --- | --- | --- |
| SHUT-OFF/ANGLE VALVE | COUPLING HOSES | COMPRESSION FITTINGS |
SPARE PARTS FOR PNEUMOPROCESSORS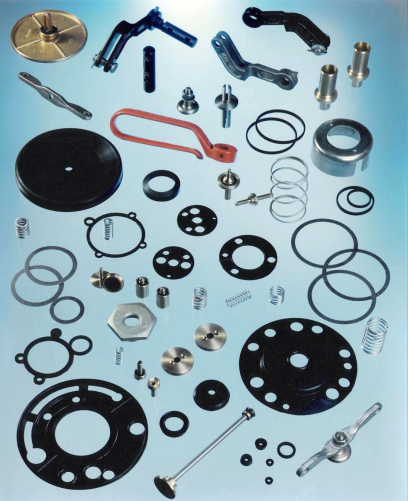 For planned and accidental repairments of function valves and specific pneumatic systems, TRANSCOM'S manufactures precise rubber, rubber-to-metal, klingerit and polymer parts, amongst which are full repairment sets and single parts for:
AK A-CONTROL CHAMBER
AP NON-SKID DEVICE
AR BRAKE PRESSURE CONTROL VALVE
CK C-COVER
DU PRESSURE MODIFIER
GP SWITCH
GV BASIC VALVE
KM AUTOMATIC DRIVER'S BRAKE VALVE
MW NON-SKID VALVE
RF R-FILLER
RV RELAY VALVE
TEST STANDS AND EQUIPMENT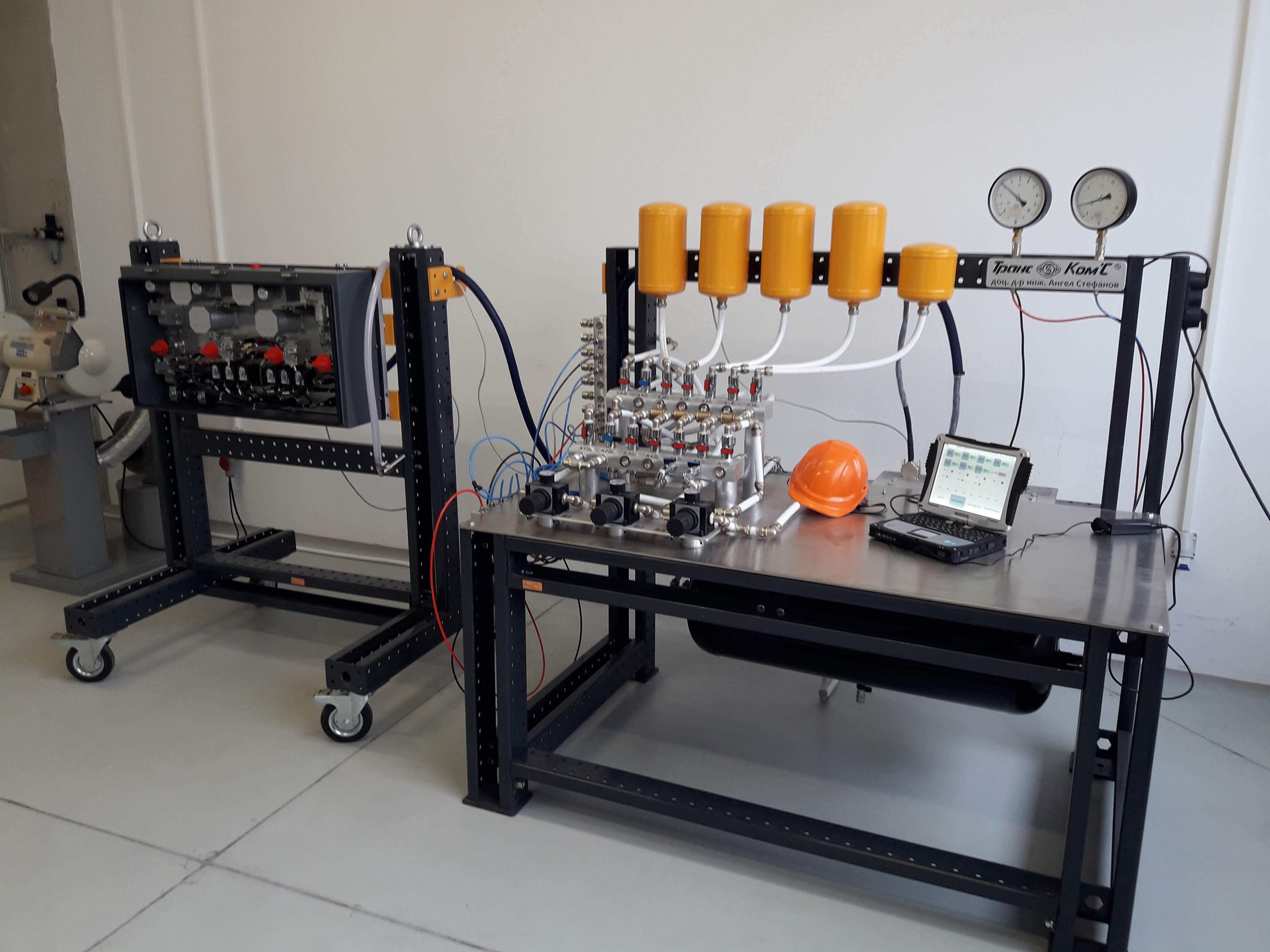 Thanks to the long carrier of TRANSCOM'S founder – Dr. Angel Stefanov – as an university professor in the field of rolling-stock air brakes, and the many high-qualified specialists that work in the company, TRANSCOM'S has designed, developed and built multiple test stands for the unique needs of various domestic and foreign railway companies, including BDZ-Koncar, Metropoliten – Sofia, INTER-MEHANIKA – Serbia.
Using the proven reliability of the modular technology developed, TRANSCOM'S well trained experts are capable of designing various test stands – not only for testing of single parts and devices, but for whole, fully assemblied air-brake system simulation also.
Contact us