The investment (lost-wax) casting method is one of the oldest metal forming methods known to mankind. It is also one of the most versatile casting processes when combined with the modern technology of 3D printing and CNC machining, especially suitable for relatively small precise castings and medium sized batches.
What are the investment casting method strengths?
High quality of the casting surfaces
High dimensional accuracy
Casting of complex, compound shapes, that could not be cast by any other method
Relatively low tooling price
Quick prototyping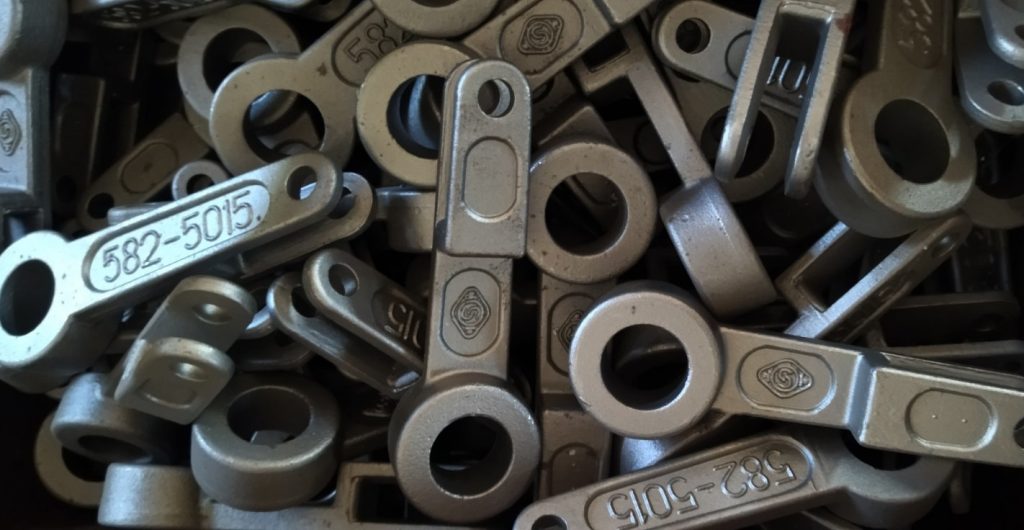 For more than 30 years now TRANSCOM'S implements and develops investment (lost-wax) casting, die-casting and lost-foam casting technologies. Because of the growth scale of production, we also cooperate with most of the investment casting foundries in Bulgaria. This cooperation and knowledge of the Bulgarian market makes it possible for us to give the best price and service for all the steps involved in the investment casting process.
What castings are we best at?
| | |
| --- | --- |
| Casting precision: | medium to high |
| Casting complexity: | medium to high |
| Casting size: | 0,01 to 10 kg/pc |
| Minimum casting wall thickness: | 3 mm |
| Maximum casting length: | 400 mm |
| Casting material: | plain carbon steel, stainless steel, cast iron, copper alloys |
| Batch size: | 30 to 9000 pcs/month |
All of our casting manufacturing takes place in Bulgaria, therefore we are capable to react quickly to the requests of our customers from all over Europe. Our location allows us to offer competitive pricing of our products and reasonably priced logistics to both EU and non-EU countries for batches of any size.
What do we offer?
Tooling and equipment design
Prototyping and manufacturing
Casting
Machining and finishing
Assembling of the end product
Whether we manufacture a product entirely in-house, together with our client or with a partner of ours, we always put the quality of both the service and our client's end product at first place!
How to reach us?
To request an offer, please send us an e-mail at info@transcoms.eu with your required quantities and drawings attached, and we will send you a quote in a timely fashion, usually within 3 business days.